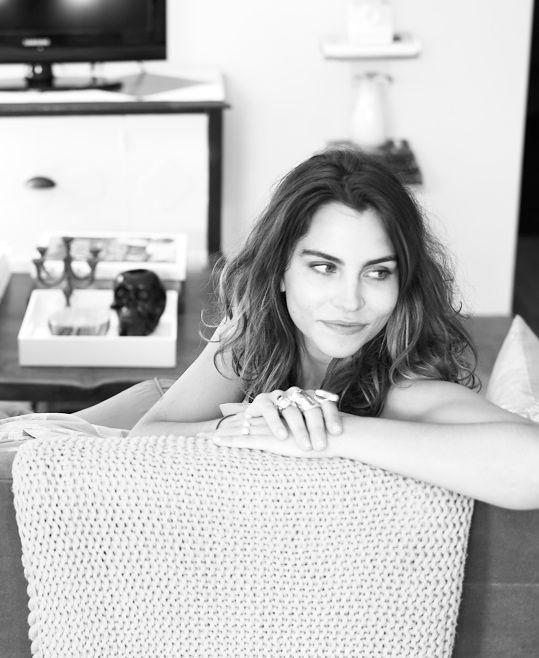 An artistic background, a keen eye and impeccable design sensibility are the qualities that make Lizzy Seguin a talented stylist with the ability to work across myriad media. You can see her work on television as well as in editorial and advertising photo shoots. In addition to studio and set assignments, Lizzy has been engaged for international locations including Italy, London, Colombia, Brazil and St. Barths as well as domestically in Napa, Miami, New York, Lake Placid and Aspen. Lizzy spent 10 years in New York prior to moving to Los Angeles in 2013.
Lizzy has contributed to fashion editorials in Net-a-Porter The Edit, STYLEBY, ELLE, Lucky and Nylon. Among her advertising credits are Neutrogena, AT&T, MTV, Gap, Target, Nike, Chico's, Pepsi and Proctor & Gamble.
She was Taylor Swift's styling team's New York point person for the year-long launch of Taylor's hit album "Red," working with stylist Joseph Cassell on the singer's premiere and concert fashions and for Swift's band members. Lizzy continues to work with Taylor Swift's LA based styling team for music videos, red carpet, street style, performances and press appearances.
Lizzy has helped young designers such as Rila, Daniel Silverstein, Uintah, Sofi Wolf, and A la tete develop their style voice through look books and fashion presentations.
Lizzy's career in the fashion industry began in New York where she interned at Versace in the press department. There, she worked with clients and with stylists on photo shoots. While Versace provided a solid start, Lizzy quickly realized she wanted to expand her base and was hired as an intern at ELLE in the fashion department. ELLE provided the opportunity for Lizzy to learn fashion from the editorial point of view and what it takes to be a successful stylist. Proving herself, she was awarded the opportunity to assist on many photo shoots, working with a variety of editors and stylists, including Kate Lanphear, Mel Ottenberg and Joe Zee.
Upon graduating from college, Lizzy worked for Elisa Goodkind, Tracy Taylor, Senior Style Editor for The EDIT, Net-a-Porter and with Laurie Trott, former fashion director of Goop, before becoming an independent stylist.